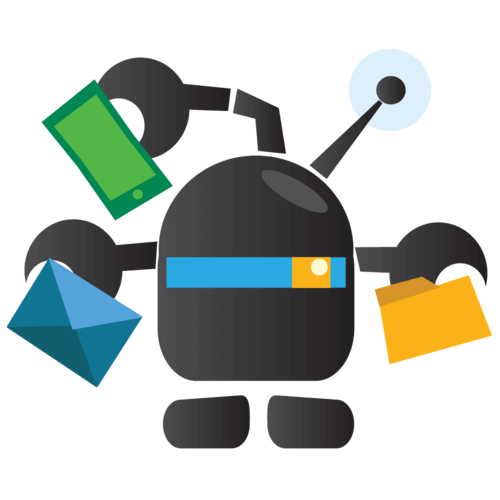 Latest update:
8.3.2
March 21, 2018
Hi! I'm Cerb. I have over 16 years of experience working with thousands of teams around the world. Usually, I help them deftly reply to the never-ending flood of customer support email.
Know the feeling? For every message you respond to, five new messages arrive. All day long. Forever. 😱
But let's not be fatalistic. It's a good thing that people want to talk to us. Every interaction teaches us about our market and how we can better help them.
There are a lot of little details we can keep track of to better understand our customers: platform, region, industry, language, timezone, social media profiles, order history, favorite pizza topping, etc.
It's also important to keep track of the kinds of things people write in about. We can build a collaborative library of our absolute best answers and solutions. That saves time for everyone.
As for that pile of email, we should prioritize every new message and hand it off to the right group. Everyone should have their own list of things to work on, ordered by importance and their areas of responsibility.
And we know it's not always first-come, first-served, right? Some clients single-handedly keep us in business. They also tend to be the ones who never seem to sleep. They should have our undivided attention every time they write in. Even if it's after office hours, or a weekend, or holiday.
There are also repetitive tasks that humans do every day that I could do for them. Need to onboard a new client signup? Need to personalize an email broadcast to 10,000 customers? Need to gather details for troubleshooting at 2am?
I'm your bot. 🤖 Ready to get started?
Create personalized workspaces to focus every team member on their highest priority action items
Build helper bots from your web browser to automate repetitive workflows
Store and share every important detail with custom records and fields
Monitor team performance with customizable real-time dashboards
Track and improve customer satisfaction
Plan and manage projects with interactive boards
Ready to put Cerb to work on your team?