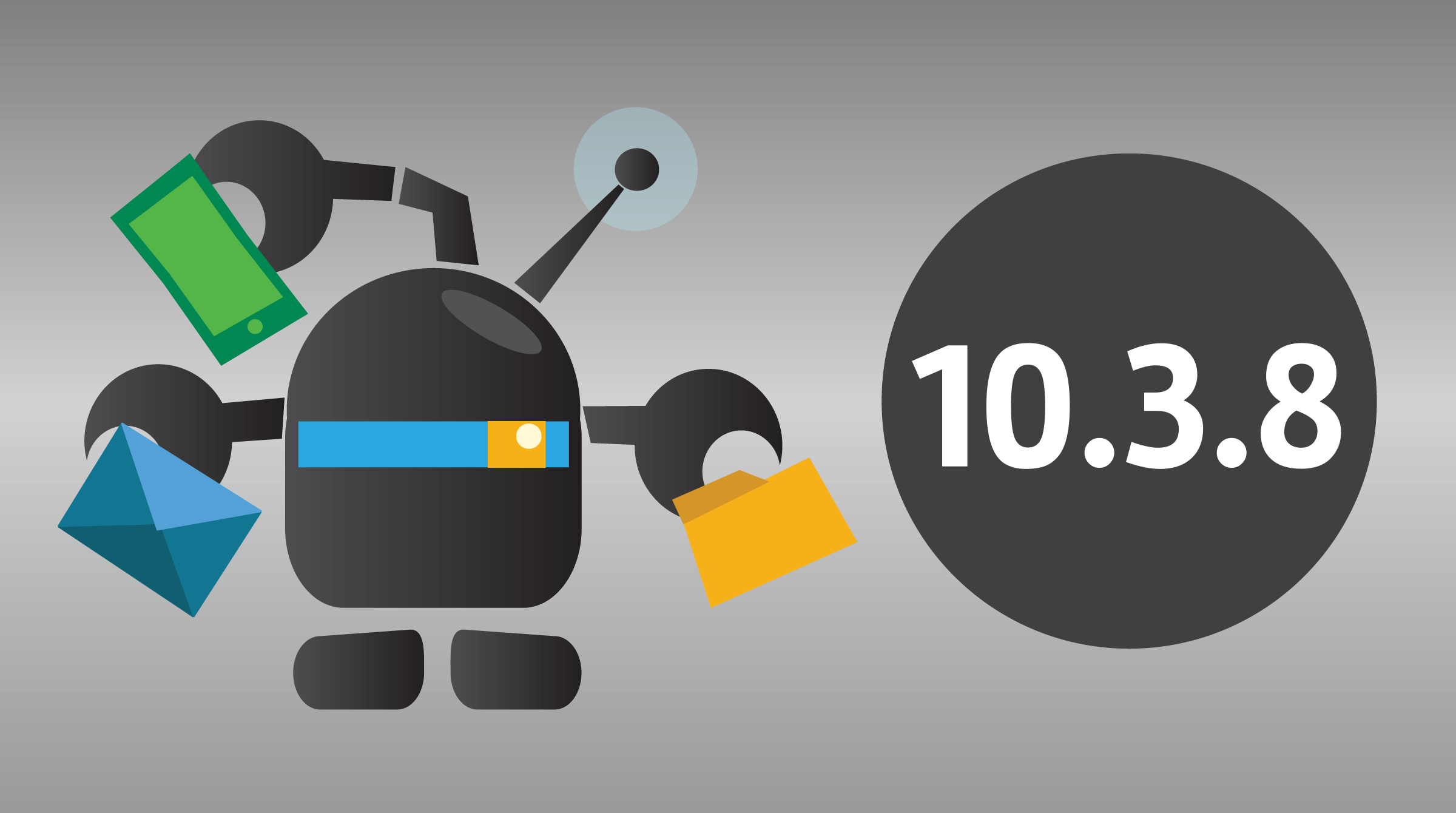 Cerb (10.3.8) is a maintenance update released on April 21, 2023. It includes 15 minor features and fixes from community feedback covering the 10.3 update. You can follow these instructions to upgrade.
Changelog
Added
[Devblocks/Platform] Added a stats service to the platform to simplify computing: count, max, mean, median, min, mode, stdevp, stdevs, sum, varp, vars.

[Automations/Scripting] Added a |stat(measure,decimals) filter to automation scripting. The measure may be one of: count, max, mean, median, min, mode, stdevp, stdevs, sum, varp, vars. Rounding is performed with the optional decimals argument.

[Behaviors/Automations] Added an APP_OPT_GROUP_BEHAVIOR_TRIGGERS option (default false ) to re-enable the legacy triggering of 'Ticket moved in group' behaviors. By default, these behaviors are now triggered in the record.changed automation event at the end of the request. This can cause a problem with cascading routing behaviors (e.g. Support->Corporate->Development). Enabling this option in framework.config.php will trigger the behavior for every ticket move during a single request (e.g. mail parsing) and not on the automation event.

[Time Tracking/Usability] In worker interactions, a new return:timer: option starts the floating time tracking timer with a pre-created time entry ID. For instance, a button on record profiles can show a menu with various activity presets (e.g. tech support, development).

[Records/Messages] On message records, added a size: filter for searching by the size of message content in bytes.
Changed
[Snippets] In snippets, a prompt may now define required@bool: no to be optional. Previously, text-based snippet prompts were always required.
Fixed
[Worklists/Explore] Fixed an inefficiency in explore mode for ticket/message worklists where an extra page was loaded but not used.

[Records/Tickets] On ticket worklists, fixed the spam.score: filter so it properly works with percentage values like >50, <90, or 25...75.

[Records/Links/Logs] When platform events are disabled (e.g. imports, automations), the activity log no longer adds entries for record links.

[Time Tracking/UI] Fixed the style of the floating time tracking timer in browsers that don't support CSS3 gradients and opacity.

[Automations/Interactions] In worker interaction with an await:record: prompt using a record ID, the opened record now always starts properly in edit mode. In some cases (e.g. time tracking) this could start as a card that required an extra click on the 'Edit' button'.

[Widgets/Record Fields] Fixed an issue with 'Record Fields' widgets on cards, profiles, and workspaces. When editing the configuration, the existing value of the 'Toolbar' option didn't load properly.

[Automations/Scripting] In the automation editor, added an autocompletion suggestion for the var.set:inputs:delimiter: key.
Security
[Security/Smarty] Updated the Smarty template engine to v4.3.1 in response to a security advisory.

[Security/Guzzle] Updated the guzzle/psr7 library to v1.9.1 in response to a security advisory.